Advanced Interaction 2016
The project developed this first semester consisted in the creation of iPad games with three strict constraints: the absence of a score, no use of colors and perpetual motion. The aim was to create a playful concept highlighting the originality and the efficiency of simple interaction design principles.
The games made as a part of the advanced Interaction course led by Gaël Hugo assisted by Tibor Udvari and Laura Perrenoud.
Projects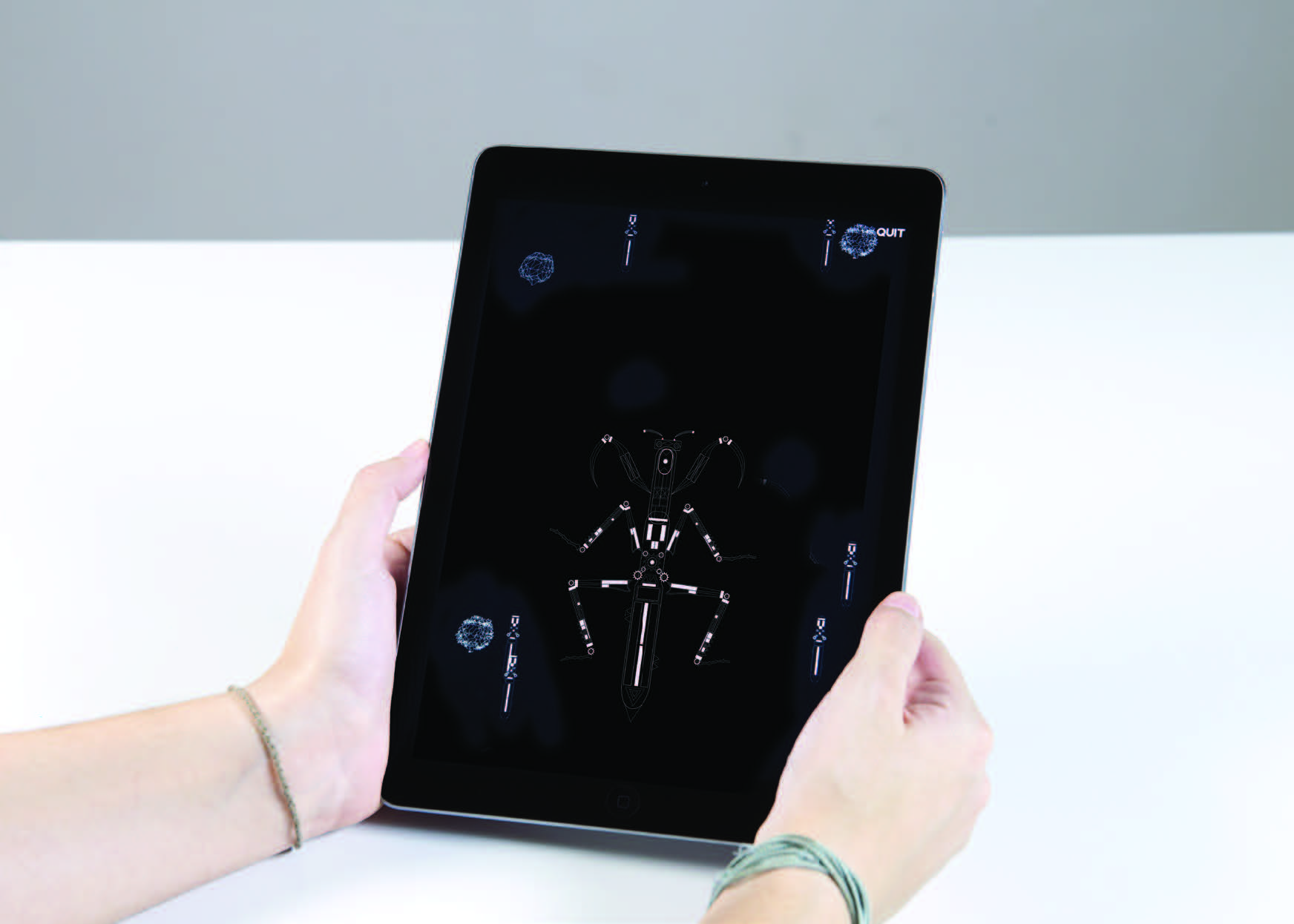 Description

Help Mecha evolve by grabbing the good parts and avoiding the bad ones. You might require the use of more than one finger to control Mecha's path.

Created by

Julie-Lou Bellenot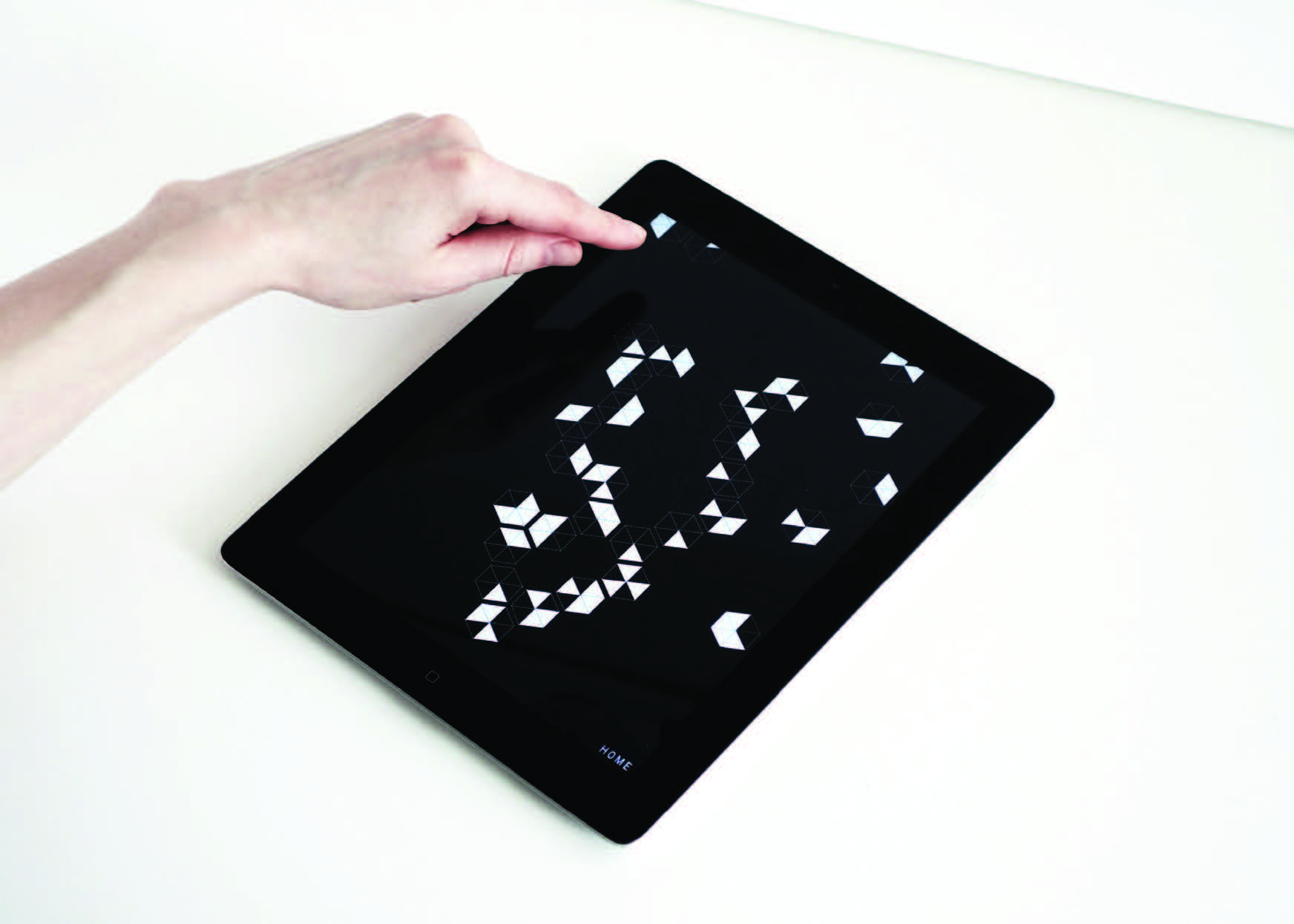 Description

HEXAHEXA (from Greek hex, "six") is a puzzle game where hexagons are combined into a coherent structure. The structure follows a simple complementarity principle: the same color sectors join and the opposite color sectors destroy. The aim of the game is to build up a structure from hexagons reaching to the top of the screen. HEXAHEXA requires the player to predict the trajectory, analyse the complementarity and remove (by touching) non-complementary hexagons so they build and do not destroy the structure. On each level the speed increases challenging the player to decide faster.

Created by

Lina Vozniuk-Berzhaner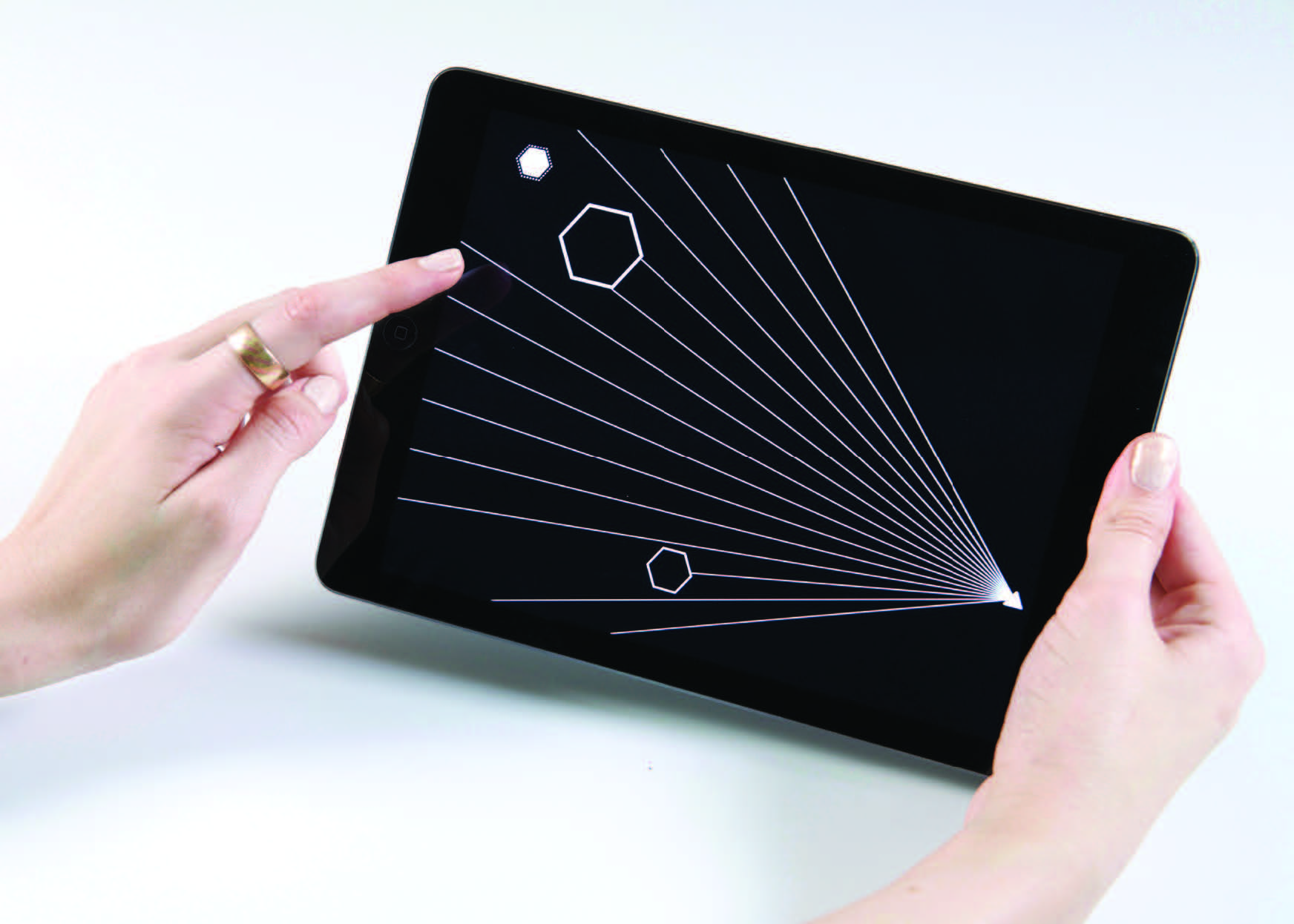 Description

LAZER is an experimental game inspired on oldies such as Vectrex. The goal is to immerse yourself in a minimalist world in which the player must avoid lasers.

Created by

Alexia Léchot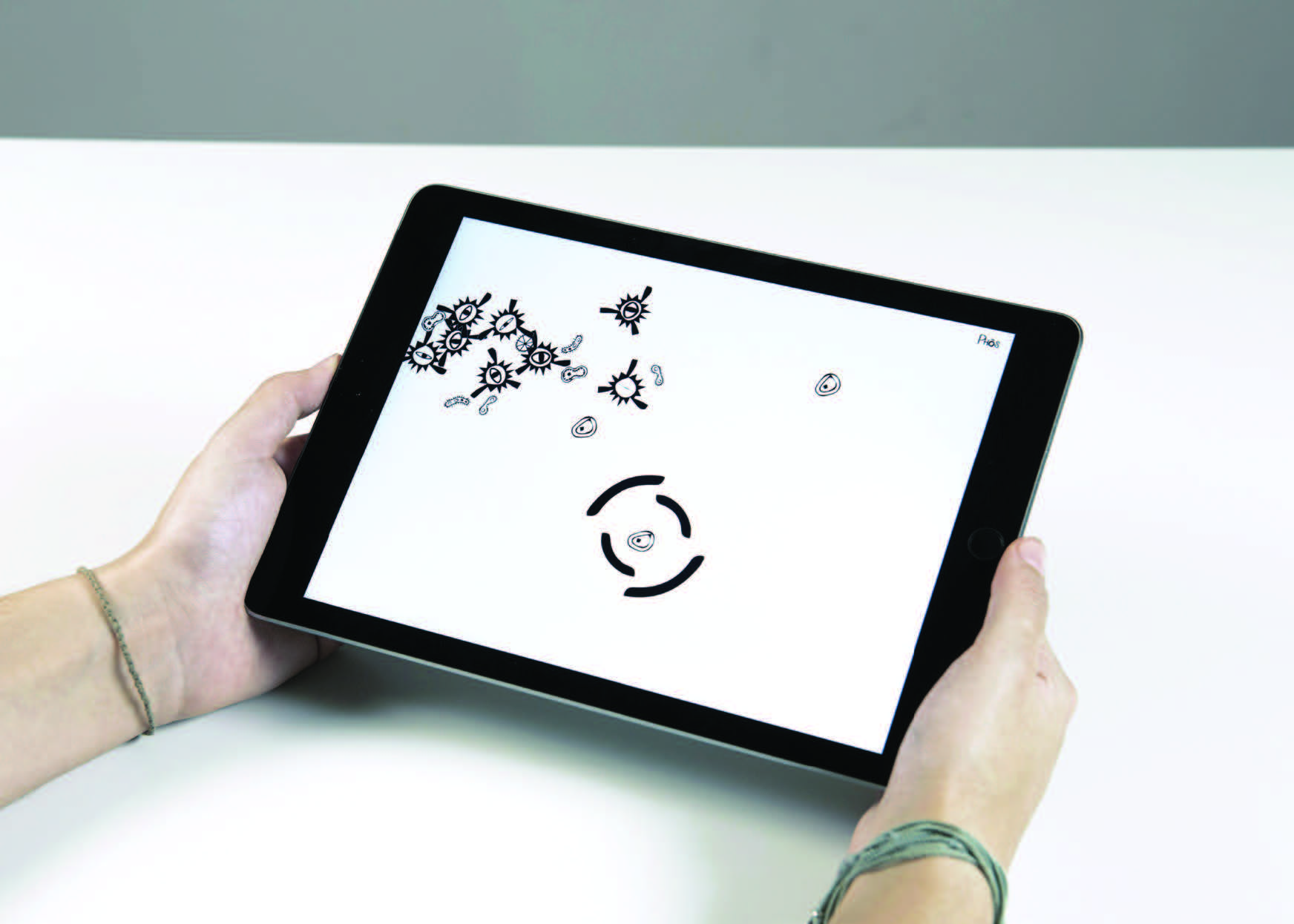 Description

Catch the Good cells but be careful, the Bad ones are here to make sure you do not succeed. Watch how the cells react, let them move, focus on how they interact with one and another, how they move around you and your net. Then try to catch them ! Your net can be your best ally as well as your worst enemy. Understand his movements and work out a strategy. Adapt, catch and react !

Created by

Bérénice de Castéja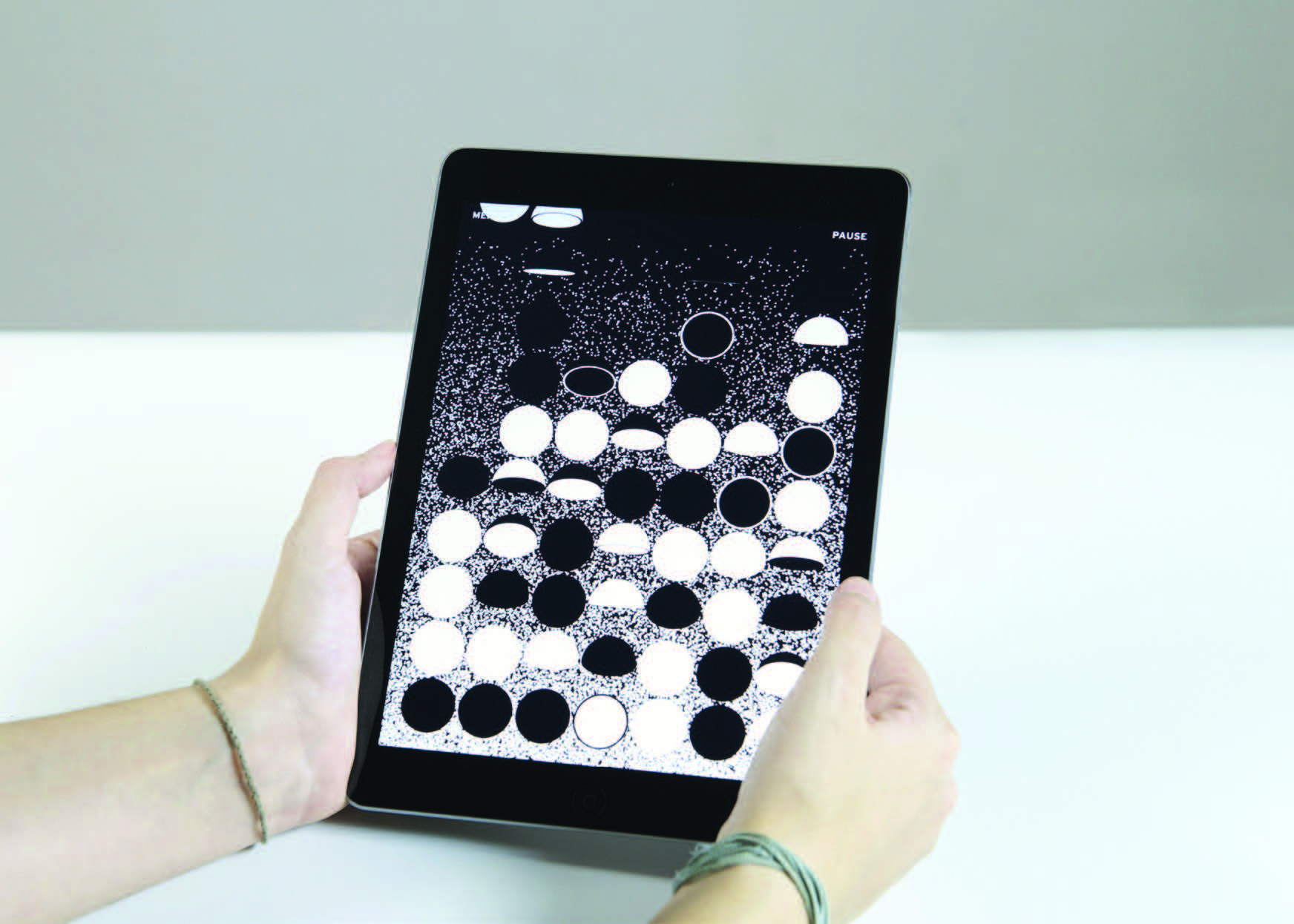 Description

Enter in the univers of Spher, where 3D is hidden behind 2D. Look carefully to find the spheres of the same type and link them to never let the grid fill up.

Created by

Mylène Dreyer